What is a dividend?
One phrase that people are typing into google consistently is "what cryptocurrency gives dividends." While no cryptocurrency offers dividends like stocks, there are cryptocurrencies that allow an investor to earn passive income. This process is roughly analogous to earning a dividend, though differs in key ways.
A dividend is a distribution of profits by a corporation to its shareholders. When corporations are successful, they earn enough profit to pay for all their expenses. After a corporation pays all their expenses, they might still have a pile of cash laying around that came from their profits. Consequently, the corporation might decide to give that cash to their shareholders. This giving of the cash to shareholders is called a "dividend".
Why do investors like dividends?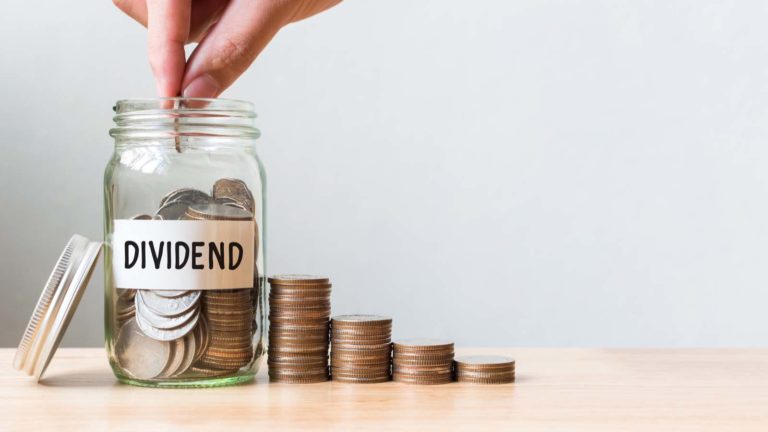 Investors like dividends because they are able to earn extra money without having to purchase more shares. Most dividends are paid quarterly by corporations, meaning that investors receive the cash from dividends four times a year. Dividends are used by corporations to incentivize investors not to sell their stock. Why sell a stock if I know if I just hold it there will be a steady stream of income in the future? Of course, there is no obligation for a corproation to always deliver their dividends.
One year the corporation might decide that they want to use the cash they were going to give back to investors through a dividend for some other purpose, such as acquiring another company or building a factory. Or maybe the corporation gets into financial trouble and no longer has the excess cash coming from their profits to pay investors a dividend.
No cryptocurrnecy offers a "dividend" like a corporation does. That being said, one can earn passive income, similar to a dividend, through staking or delegating cryptoassets. Certain cryptoasset networks are secured through a process called proof of stake. In proof of stake, certain users devote computing power to secure the blockchain. But what happens if I track and hack the blockchain with my computing power, or secure it incorrectly?
That is where staking comes in. If I am securing the network, I put up a certain amount of cryptoassets so that if I secure the network incorrectly, I can be punished by having by staked coins "slashed" (i.e. destroyed). In this way, I am incentivized to secure the network correctly. Delegating is the process of allowing another entity to use your coins for staking.
There is an incentive to stake one's coins because one earns more cryptoassets based on the amount of coins they stake or delegate. This interest comes  from "block rewards." Every time a new block of transactions is verified and secured, the people who contributed their computing power to secure that block earn a reward. In this way, earning rewards from staking is like earning a dividend through holding a stock.
That being said, staking cryptoassets does not mean one "owns" a part of the network like it does when one owns a stock. Furthermore, a blockchain network cannot cancel staking like a company can cancel a dividend payout. Additionally, pay outs for staking occur far more quickly. Even if you delegate your coins for staking, you can still receive rewards as quickly as every other day.
What cryptocurrencies can I stake?
Below is a list of cryptocurrencies that one can stake or delegate to be staked. Furthermore, one can see the rewards they would receive for staking that coin. You can often stake/delegate coins through cryptocurrency exchanges, such as Coinbase, Kraken, and Binance.